Uni-GAUGE is the test assessment platform of ERA Foundation.
ERA foundation – Educational Rating and Assessment Foundation, is a "not-for-profit" company incorporated under Section 25 of the Indian Companies Act, 1956.
ERA Foundation focuses on educational assessment, rating and skill building in the higher education sector in India.We at ERA Foundation operate with a larger mission of enabling holistic improvement of the education sector through consultation and cooperation with key stakeholders including policy makers, education institutions, corporate sector and the student community.More Information about ERA Foundation is available at www.erafoundationindia.org
Be the most preferred entrance testing platform  for Indian universities and Student community.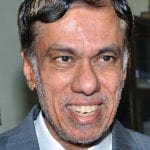 Mr SV Ranganath IAS
Member, Board of Governors, ERA Foundation
Shri.S.V.Ranganath is former Chief Secretary, Government of Karnataka. He is the non- executive Chairman of IFCI.
Shri Ranganath belongs to IAS (Karnataka-75) Cadre. He has worked as a Civil Servant in various capacities both in Government of India and Government of Karnataka.
He was the Chairman, Indian Coffee Board, Resident Director at Indian Investment Centre, Abu Dhabi, Principal Secretary to Chief Ministers of Karnataka, Additional Secretary & Financial Adviser in the Department of Space and also as the Member [Finance] to the Space Commission, Atomic Energy Commission and Earth Commission.
Dr K.R.S. Murthy is a former Director of Indian Institute of Management, Bangalore. He has been active in management education for nearly three decades.
He is a gold medallist from Mysore University.
Professor Murthy worked in industry for nearly a decade before taking up studies in management.
After his Masters in Statistics from Mysore University, he obtained a Masters in Management from Sloan School of Management, M.I.T., and a Doctorate in Business Administration from Harvard Business School, Boston, U.S.A., before joining the Indian Institute of Management Ahmedabad as Professor of Business Policy. He initiated electives in public enterprise management in the post graduate programme. He has taught in the Post Graduate, Executive Development, Doctoral and Faculty Development Programmes in IIMA.
He was also the first director of the Institute of Rural Management, at Anand.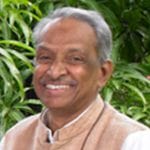 Dr. K R S Murthy
Member, Board of Governors, ERA Foundation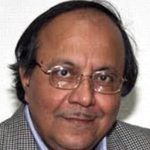 Professor Samir Kumar Brahmachari
Member, Board of Governors, ERA Foundation
Professor Samir Brahmachari is an Indian biophysicist and Former Director General of the Council of Scientific and Industrial Research (CSIR) and Former Secretary, Department of Scientific and Industrial Research (DSIR), Government of India. He is the Founder Director of Institute of Genomics and Integrative Biology (IGIB), New Delhi, India. He is the Chief Mentor of Open Source for Drug Discovery (OSDD) Project. He is the recipient of J C Bose Fellowship Award, DST (2012).
He started his academic career as a Research Associate at the Molecular Biophysics unit in Indian Institute of Science and went on to become professor. He was then appointed as the Director of CSIR- Center for Biochemical Technology (CBT) . As the Director of CBT he was instrumental in re-establishing it as the CSIR-Institute of Genomics and Integrative Biology- an institute where genomics and informatics have been seamlessly integrated.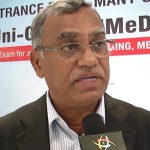 Mr Subramanya BN
President, ERA Foundation
Mr. Subramanya B.N. , is a chartered accountant having more than 30 years of professional experience .
He is the founder of B.N.Subramanya & Co., Chartered Accountant firm specializes in management consultancy, audits and tax advisory services.
He has experience in collaborating with foreign entities and multinational organisations with business interests in education, health care, engineering and information technology. He is on the Board of Management of M.S.Ramaiah University of Applied Sciences. He is also associated with Gokula Education Foundation as an Advisor for over three decades.
"CEO of ERA Foundation, Muralidhar Ponnaluri ( Murali)  is responsible for leading change, driving growth and ensuring sustainability.
Murali has extensive leadership experience in providing direction and mentoring diverse teams in both product and services organisations.His core expertise lies in  setting up business capabilities ,building competencies and implementing market strategy for companies looking to scale operations.
Previously Murali had a key role at setting up country wide operations and scaling technology support for rural and community hospitals. He has served as Director Strategy for Grainger,  Managing Director at Trianz , and COO at Hindustan Times .
Murali believes that the vision of ERA Foundation aligns well with his personal mission—to improve quality of  higher education and ensure access and opportunity to students across India.
Murali is a Mechanical Engineer and holds a master's degree in Business Administration from Xavier Institute of Management, Bhubaneshwar."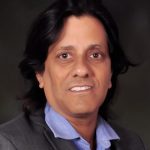 Mr.Muralidhar Ponnaluri
Chief Executive Officer,ERA Foundation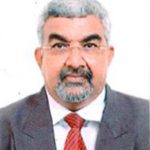 Dr. S. Kumar
Head Academics and Content Development , ERA Foundation
Dr. S .Kumar spearheads the academics and Content Development team at ERA Foundation.
Dr. S Kumar specialized in Pathology after his MBBS.He has over 34 years of experience in Medical Education.He was formerly the Principal & Dean of MS Ramaiah Medical College and President ,Medical Education at Gokula Education Foundation.He is also a former member of National Board of Exams ,Medical Council of India and Planning Board of Rajiv Gandhi University of Health Sciences. He has over 3 years of Research experience with Indian Council of Medical Research and has coordinated more than 20 field trials for WHO,UNIDO and WASTE ,Netherlands in the rural health sector.He was also a Core Group Member of National Disaster Management Authority ,Government of India from 2006 to 2010.
He is currently the Executive and Test Director of COMED K and also sits on the Board of SDUU &R, Kolar.He is a trustee of 'SPANDANA' , a resource centre for differently –abled children in rural areas.